Steam to Music Archive
The Films
Home movies from the past can be valuable historical records, especially when they provide glimpses of everyday life - capturing special, unique, perhaps intimate, moments. The films in this archive try to record everyday life on the railways in the days of steam, and to capture the atmosphere of those railways by showing characteristic sights - a shaft of light here, a glance there, an enveloping cloud over there - that evoke the world of the steam locomotive.
The films were usually shot without live sound, and special attention has been given to developing complementary sound tracks of music, recordings and effects, usually in stereo. The aim has always been to capture aspects of the steam railway, through melding together different elements of light and sound. The use of possibly intrusive spoken commentaries is avoided in almost all films - instead explanatory information is given through inter-titles or sub-titles to convey important information during the film, and through detailed accompanying summaries. The summaries for each film are included in this web site, providing a searchable database to help people find material of particular interest.
The Archive
There are currently 25 completed films listed on this web site, with a total length of about 330 minutes. The films vary in length between 6 and 24 minutes and use footage collected between 1966 and 1992. There are many more hours of unedited footage not yet included in the archive, especially from Europe and Africa, and it is planned to produce more films from this footage in future years.
The films were originally made on amateur equipment and have been carefully transferred with professional equipment to produce faithful copies on standard DV digital video.
For films made before 2000, the archive includes the original edited 8mm film with its accompanying quarter inch tape soundtrack. All these films have been copied to DV video and further edited to refine sound synchronisation and to improve presentation, especially to remove scratches and blemishes and to add better titles and credits.
Later films are edited solely in the video domain using unedited film footage copied onto DV video. The master copy of such films is therefore a DV video, complete with its soundtrack, exported from the editing suite.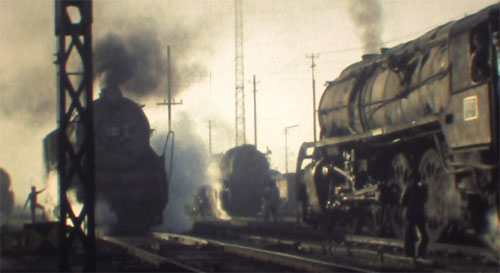 Views expressed by contributors to these webpages do not necessarily reflect the views of Steam2Music.